Hen Party Ideas In London
← Previous
Posted on 10 Mar 2020
Next →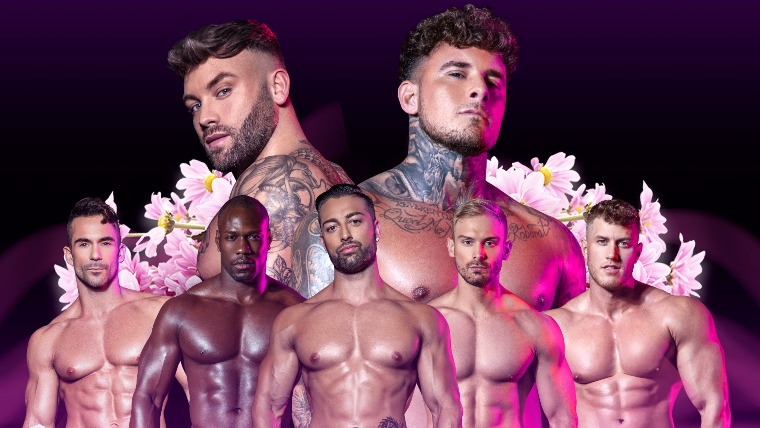 Buy Tickets & Merch 〉
10 HEN PARTY IDEAS IN LONDON

1. BOTTOMLESS HEN PARTY BRUNCHBottomless brunch has taken over London, and it's a great way to get the hen party started. Here at Dreamboys we have our very own version - get ready to play Dreamballs! A bottomless brunch of bingo, boys, bubbles, bagels, sing-alongs, dancing and tons of amazing prizes. This unique afternoon is an action-packed experience featuring chiselled torsos, naughty Bingo, sing-alongs, and a bottomless bagel feast. What better day time activity for your hen party? The great thing about Dreamboys bingo is that everyone can join, especially those who don't like staying out too late. Everyone can come during the day and then those who like to go wild at their hen party can stay for the evening!

2. DREAMBOYS LIVE FOR YOUR HEN PARTYDreamboys was made for hen parties! Currently showing every Saturday in Shoreditch, it's a must-book for a fun-filled night out. Featuring rippling muscles and men with abs like you've never seen before, we take male stripping to the next level. Over 100,000 women see the Dreamboys male strip show in London every year, make sure you are one of them! The bride of your hen party can go up on stage if she dares!

3. COCKTAIL MASTERCLASSIf your bride-to-be loves a tipple this is the activity for you. Our Cocktail making classes include: Glass of Prosecco or Cocktail on Arrival & Bar Snacks, demonstration Cocktails to taste, an expert Bartender exclusive to your group, the chance to select and make your own Cocktail, and a round of Shots to Finish. It's the perfect way to get the hen party fired up.

4. DINNER OUT ON YOUR HEN NIGHTMake the most of your destination by treating the bride-to-be to a special dinner. Culture vultures can prey on some delicious food in London. From Mexican to Italian, or Japanese to French. London has it all. Check out the restaurants included in the Dreamboys Packages especially created for the full hen party experience.

5. HEN PARTY SPA DAYIndulge in some pre-wedding pampering with a spa day for your hen party. Many London hotels have luxury spas where you can relax with your fellow hens, and treat the bride-to-be to a luxurious beauty treatment or massage ahead of her wedding. We love Banya No.1 in Shoreditch close to our London Club. Fun Fact: This is a favourite hot spot of Justin Bieber who often rents out the whole spa to himself when he is in London!

6. UNDERGROUND COCKTAILSYou can't go wrong with drinks at one of London's amazing bars. With every Dreamboys London ticket purchased there is free entry and a complimentary Dreamboys cocktail created especially for us at the London Cocktail Club in Old Street & Moorgate.

7. HEN PARTY DANCE CLASSChannel your inner pop diva at a dance class, we have everything for your hen party including: Dirty Dancing, Beyonce, Greatest Showman, Burlesque, Spice Girls, Abba, 80's, 90's 1920's, Cheerleading, Grease & Lady Gaga.

8. HEN PARTY NUDE LIFE DRAWINGSpice up the afternoon before the Dreamboys show and get a little artistic. We have hunky models, fun drawing games and a certificate for all participants to officially show off the skills learned at your hen party.

9. SHOPPINGVisit the palaces of shopping like Harrods and Selfridges and treat yourself to something special for the wedding. There is no place like London for shopping! Pick up a new pair of shoes or some sparkly accessories for the hen party in the evening.

10. THE CHERRY ON THE CAKE FOR YOUR HEN PARTYAt our luxurious London Dreamboys Male Strip Club, we have a plethora of special extras including VIP Gold Booths and a chance to book your very own Dreamboy for a full night of attention and a private dance for your bride to be. Now that's what we call a hen party!

DREAMBOYS HEN PARTY EVENTS IN THE UKWe have male strip clubs for your hen party all over the country every Saturday night. Check out our London male strip events, Blackpool male strip events, Birmingham male strip events, Bournemouth male strip events, Brighton male strip events, Bristol male strip events, Cardiff male strip events, Edinburgh male strip events, Leeds male strip events, Liverpool male strip events, Manchester male strip events, Newcastle male strip events and Nottingham male strip events.